On the Junior Development Day 2019, the Curia gathered and played games at La Salle College to strengthen the bonding between junior and senior members.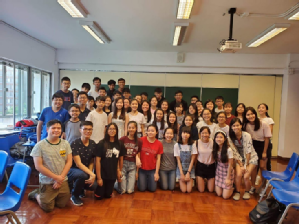 The presidium's officers offered a Requiem Mass for the souls of our departed legionaries and the souls of all the faithful departed.
On Christmas Eve 2019, The Curia gathered at Wah Yan College for carolling.
Apart from playing games, we sang Christmas carols spreading joy and love to celebrate the birth of Jesus.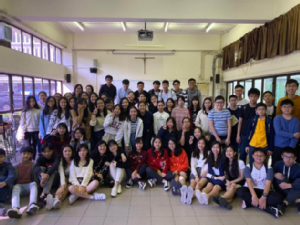 The two praesidia of our school presented the Annual Report to the Curia in February 2019 at St. Teresa Parish Building.

A one-day retreat was held in February 2019 to rekindle the relationship with God and the legionaries.

The Curia participated in the Acies in March 2019 to renew and deepen our Consecration to Mary.

The pilgrimage is held every two years. We visit different churches in Hong Kong and offer Mass for the Church and the society.
Every year in August, there is the Curia Camp. We celebrate Mass and play games to strengthen the bond between different praesidia.

Last Updated: 2021-10-05
---